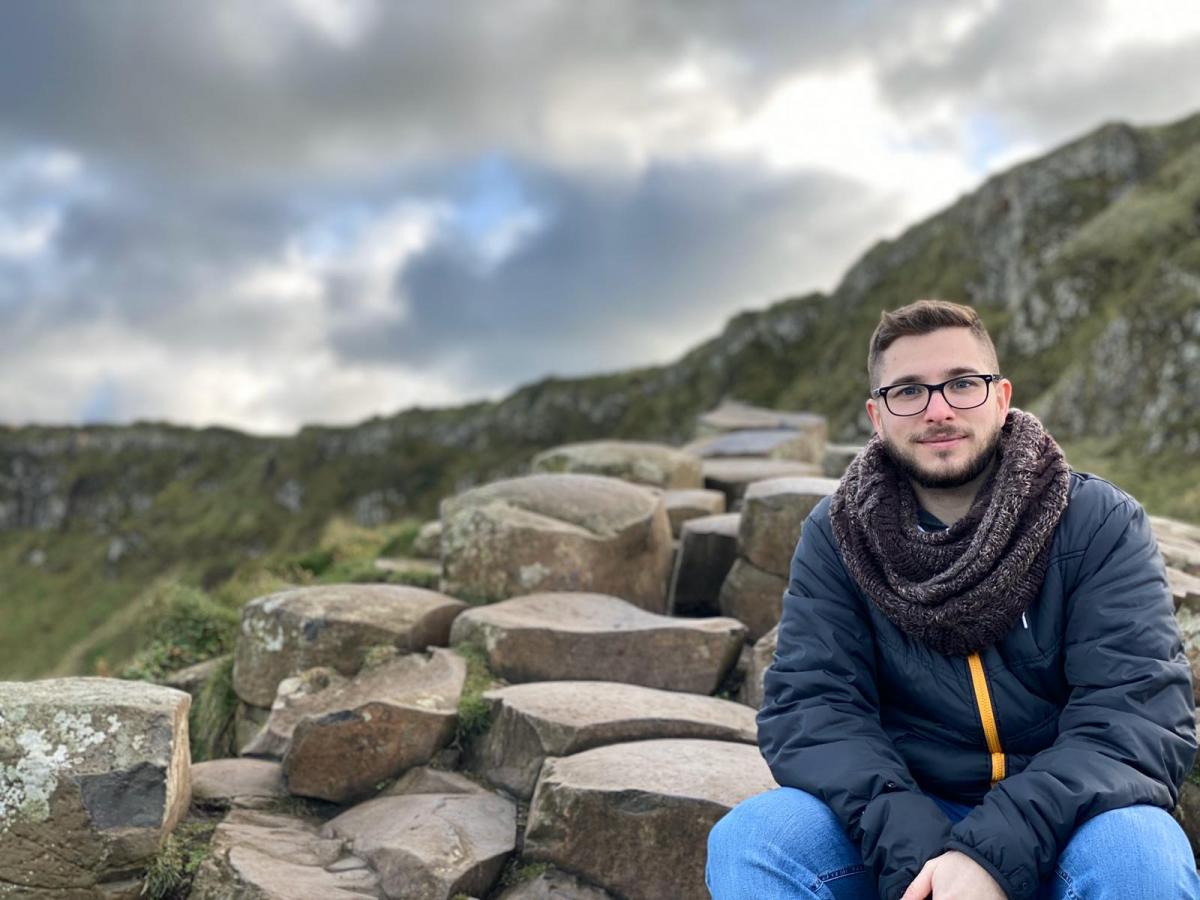 We asked a first year student, Pablo Campuzano, to tell us what it is like to leave home in order to study at the Irish Baptist College:
My name is Pablo Campuzano, I come from Algeciras in Spain and I am a second-year student at the Irish Baptist College. Before coming to Northern Ireland, I was studying Translation at a university in Madrid.
Although I never had a strong desire to go to Bible College God led me in this direction. It has been a blessing for me and those around me. My journey to Bible College began in 2016 when I came to Northern Ireland to help at Ballycastle Easter Youth Camp. I met a couple of friends who asked me about my future after I finished university. From twelve years of age I felt drawn to the mission field and that has not changed. They strongly recommended that before going into the mission field it would be good for me to go to Bible College so that I would be better equipped for ministry. I started to pray about it then and God started to open the doors that led me to where I am today.
One of the biggest challenges for me was all of the changes I had to face in first year. I had just finished my Translation degree in June 2018 and I had to say goodbye to all the friends I made during those four years. The next couple of months were very busy with camps and all of a sudden, come September, I was in Northern Ireland. I arrived on a Sunday and I started my classes the next day. Suddenly, I found myself not in sunny Spain but in the land of liquid sunshine. I was not speaking my native tongue but some kind of "English." I was living in a small town instead of in a European capital. All of these changes felt a bit overwhelming at the beginning. But now that I see everything in perspective I can say that God is faithful. Now I can see His hand working and how He has worked in the past year. I can see, once again, how we have a family in Christ that crosses over borders and cultural barriers. God showed me again that, in Christ, we have a worldwide family that worship Him in many different ways, and that is good.
My college experience has been truly amazing, especially if compared to my previous experience. Not that it was bad, but you can certainly feel the difference in every sphere of university life when studying at the Irish Baptist College. When lecturers are passionate about what they teach that passion is contagious, especially when teaching the Bible. There is something special about studying here, the spiritual layer of learning is very special. All second year students are placed in different churches and ministries so they can learn from directly working in ministry and put into practice all that they have learnt in the classroom. Placement is a very good opportunity to share the knowledge that we have been given and to keep learning in a more practical way.
What does your future hold? If you would like to explore whether studying at the Irish Baptist College might be part of your future we want to point you in the direction of our open days: Tuesday 25th February (9:00am-12:00) or Thursday 23rd April (6:30-9:30pm).